MANAGEMENT, LEADERSHIP
Chip Royce, Flywheel Advisors – May 14, 2023
Today I want to share with you a simple and high-impact rule of leadership.
This rule will ensure your teams get tasks done and encourage accountability (create a culture of accountability) within your organization.
This advice might contradict other guidance you've received about:
How to manage in the 21st century
Work preferences of Millennials and Gen Z
Building a collaborative workplace
---
The flawed way to gather solutions
Did you ever convene a group of managers?
Establish ground rules?
Identify the issues?
Plot out a course of action?
Only to find 6 weeks, or 6 months later, nothing ever came of it?
The problems persisted?
---
If everyone is responsible (for a task), then no one is responsible
And it is your fault.
You created a committee with lots of shared responsibility and little or no accountability.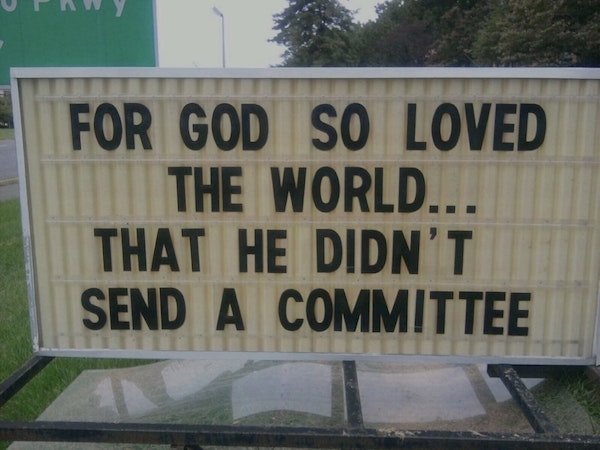 ---
What makes a company successful?
A company succeeds when the team is able to:
deliver a good or service to a customer
meet (or exceed) the customer's expectations
The ability to deliver that good or service is a series of interrelated actions, executed by your company's employees.
What happens if your team fails to deliver?
It stands to reason that if you failed to deliver to the customer the company will suffer a combination of reputation and revenue risk.
Creating revenue risk is bad.
Creating reputation risk is bad.
How do you mitigate either (or both) of these risks?
---
The One Rule: Assign Specific Roles Accountability For Each Task
You still convene the group.
You still identify the issues.
You still encourage collaboration and agree on a course of action.
The difference?
The leader assigns specific tasks and holds each person or group accountable for specific deliverables.
And progress is monitored at regular intervals to ensure accountability.
Mission accomplished.
---
---
See you again next week!
Whenever you're ready, there are 3 ways I can help:
1) Schedule 15 minutes to chat about your business, challenges, and growth opportunities HERE.
2) Sign up (if you haven't already) for this weekly newsletter HERE.
3) Read back issues of this newsletter for more insights into how to fix your tech business and (re)ignite growth HERE.