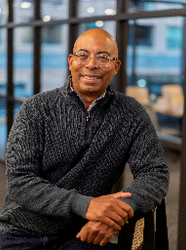 2022 Business Person of the Year (Triangle Business Journal)
A front-office clerk who turns his experiences, knowledge, and talent to start a company and sell it for $300+ million.
By itself, that's a story everyone wants to hear from TBJ's 2022 Business Person of the Year Bill Spruill. But he is much more than that.
When Spruill sold his company to the London Stock Exchange, he made sure others reaped from the success of Global Data Consortium. New millionaires emerged overnight and others became wealthy by hundreds of thousands of dollars.
But Spruill is far from done. He's already building his next company. Come listen to Spruill talk about his newest venture and how its helps the Triangle economy.
Accompanying Spruill at this unique event will be Bryan Jordan, CEO of First Horizon Corporation that recently announced the acquisition of the bank by Canada's TD Bank. If the merger goes through, Jordan will be part of the sixth-largest bank in the U.S.
Jordan will speak about the bank merger, the state of the U.S. economy and how banks can help startups to bolster the Triangle's robust entrepreneurial ecosystem.
(Note: this is a paid event – tickets required)