The software industry figured out how to demo and sell its products online and at scale.
Wish you could do the same for a B2B product? Even large industrial equipment?
We cracked the code if you're ready to learn.
---
Selling Products Through Live Video: Webinars to Boost Physical Product Sales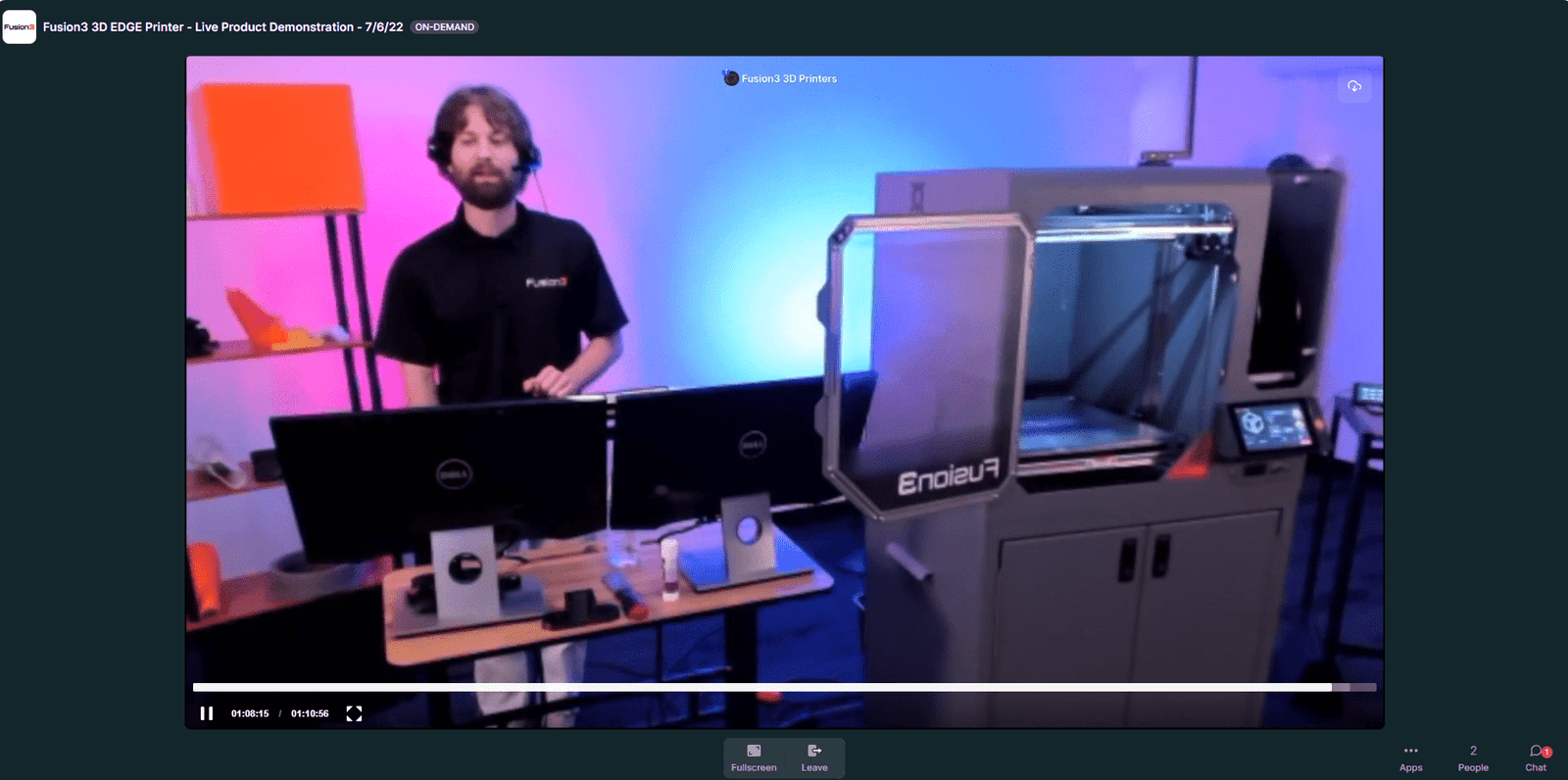 …is designed to teach companies and employees how to use live video webinars to sell physical products.
Offered in 3 formats:
Self-guided Masterclass + Live Coaching
1×1 Live Event Workshop
On-Site Live Event Creation and Coaching
Covers a range of topics:
Creating engaging and effective live webinars
Using live video to showcase products and build trust
Handling Q&A and objections
Measuring the success of a live video webinar
Additional leverage by utilizing customer training, technical support, and sales & marketing
Participants will also learn how to use the power of live video to promote their physical products, connect with customers, and increase sales. They will create a live video strategy and use metrics to track and improve performance. Additionally, the course will provide best practices and case studies of successful live video webinars to help participants to apply the strategies in their businesses. By the end of the course, participants will have the skills and knowledge to effectively promote their physical products through live video webinars, resulting in increased sales and customer engagement.
The price for "Selling Products through Live Video: Webinars to Boost Physical Product Sales" ranges from $1,499 to $16,000, depending on your selected format.
---
Contact us now to learn how to take your physical product sales to the next level